Post by Cindy on Nov 11, 2017 12:35:46 GMT -5
You can get thousands of great Christian books for Free on a number of different sites. You do not have to have a Kindle or smart phone or tablet etc to read these books. All you need is a computer or laptop. (although all of the books mentioned in this post can also be downloaded and read on your phone, ipad, tablet, or kindle as well)

Usually the first thing Christians want is a good bible. The one I recommend is Logos. I recommend it for a number of reasons. First it's a great bible and you can add notes, search, highlight it, and use all kinds of study materials. Plus you can get lots of other free books for it as well. (and if you're using it on your kindle or phone etc, those books won't count against the storage on your kindle or phone.)

Bible by Faithlife Corporation
Take your Bible study to the next level with this free app from Logos Bible Software. You'll get over 70 Bibles and books, plus access to reading plans, notes, highlighting, and additional study tools with a Logos account—completely free. Add even more free titles with Logos' Free Book of the Month giveaway. (Later I'll share the Vyrso site with you and all their books will be automatically added to your bible libary and won't count against your Kindle, smartphone, or computer storage!)

Search key words, share verses, and bookmark your favorite passages. The app syncs across all your platforms, so you can access everything on any device.

FREE RESOURCES INCLUDE:

• BIBLES: KJV, NKJV, NLT, ESV, HCSB, NASB, NCV, GW, and many more
• BIBLE STUDY RESOURCES—Summarized Bible: Complete Summary of the New Testament and Summarized Bible: Complete Summary of the Old Testament by Keith Leroy Brooks, Morning and Evening by Charles H. Spurgeon, Systematic Theology by Augustus Hopkins Strong, and many more.

TOP FEATURES

• BIBLE WORD STUDY: Learn about any word by examining dictionaries, lexicons, and cross-references. • PASSAGE GUIDE: Get a verse-specific report including commentaries, cross-references, literary typing, and media resources.
• TEXT COMPARISON: Compare any verse to up to five translations with visual and percentage indicators of difference.
• NOTES: Attach your thoughts, comments, and questions to any verse or book.
• HIGHLIGHTING: Mark the text however you want with fully customizable colors and text options.
• COMMUNITY NOTES: Share verse-by-verse thoughts and comments with your Faithlife groups.
• SPLIT SCREEN: Delve into any secondary resource side by side with your preferred translation.
• SEARCH: Find every mention of a word or phrase in your entire library.
• SOCIAL SHARE: Share Bible verses through Faithlife, Facebook, Twitter, and email.
• AUDIO READ-ALONG: Listen to the spoken Word as you do other tasks.
• HOME: Quickly access your daily devotionals, reading plans, Verse of the Day, and the latest Logos news and updates.
• STORE: Easily purchase additional books for your library within the app.
• NFC BEAM: Beam a verse or book position to your friend to quickly sync book locations.
The Logos app is perfect for church. Study with your favorite translation, highlight important verses, and take notes during the sermon. You can also connect to your church's Proclaim presentation and receive Signals sent straight to your device.

Here's a link to the bible app: (but if you will be reading it on your computer or laptop, first see the next app I'll be listing that will allow you to read any of these books on your computer)

www.amazon.com/Faithlife-Corporation-Bible/dp/B0062RM1VQ/ref=sr_1_1?

Here's a list of free books you can add to your Logos Bible app:
wiki.logos.com/Free_Logos_Books

Here's more free ones for Logos:
The Perseus Collections: Nearly 1,500 Free Books for Logos.  If you scroll down at each of these links you'll see more of what's in each collection.

Perseus Classics Collection (1,114 vols.)
www.logos.com/product/9940/perseus-classics-collection

Perseus Civil War and 19th Century American Collection (340 vols.)
www.logos.com/product/9942/perseus-civil-war-and-19th-century-american-collection

Perseus Arabic Collection (39 vols.)
www.logos.com/product/9941/perseus-arabic-collection

Perseus Renaissance Collection (22 vols.)
www.logos.com/product/9943/perseus-renaissance-collection

Beowulf
www.logos.com/product/9944/beowulf

Duke Databank of Documentary Papyri (256 vols.)
www.logos.com/product/9945/duke-databank-of-documentary-papyri

Richmond Times-Dispatch (6 vols.)
www.logos.com/product/9946/richmond-times-dispatch

The first one I'll share is Amazon as I think they're one of the best. When you see a kindle book you want (an ebook) if you look on the left side of the page right underneath the picture of the book. You'll see: (sites do change their layouts, so if it's not there, just look around on the page until you see it)



Click on that and you can download the FREE kindle reader. One you have that, you can read any ebook you want to read. If the book is Free, once you click to "buy" it, it will walk you through short instructions to set up your account so that all your e books will be sent to your computer to read them on the free kindle reader. It's very easy.

There are currently 152 pages of free Christian books on Amazon both fiction and non fiction (sometimes what they call Christian, really isn't, so you have to use discernment, but that's true on any site now days):

www.amazon.com/s/ref=nb_sb_ss_i_8_17?url=search-alias%3Ddigital-text&field-keywords=free+kindle+books+christian&sprefix=Free+kindle+books%2Cdigital-text%2C323&crid=1JUEBT6I38XIU
When you're ready to actually download a book from Amazon, there's one other thing you need to pay attention to. Look at this graphic and you'll see that they offer at least 2 ways to read the book. You can pay $0.00 for it and buy it, or, IF you have Kindle Unlimited you can click the first button and "borrow" the book and read it for free. (Kindle Unlimited is $9.99 a month): Don't worry though. If you click the first button by mistake, it won't do anything except suggest that you subscribe to kindle Unlimited. You can just go back and click the bottom button and buy it for free.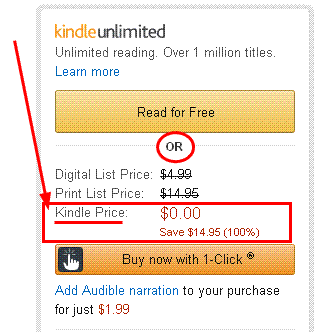 Here are some other links to places you can go to get free Christian ebooks. Each one will tell you if you need to download their app in order to read the books:

Christianbook.com
More than 50,000 eBooks including Christian Fiction, Christian Living, Bibles, Children, personal growth, and more! Read your favorite book on devices you already own. Christianbook.com eBooks can be read on desktop and laptop computers, as well as smartphones (iPhone, Android), tablets and eReaders. (the free kindle app is an eReader)
www.christianbook.com/page/ebooks/free-ebooks

GeekyChristian
Here's over 200 free books you can really grow from. No strings attached.
geekychristian.com/free-christian-ebooks/
Barnes and Noble
www.barnesandnoble.com/b/nook-books/christian-fiction-literature/christian-romance-contemporary/_/N-8qaZ1bfg

Here's a link to their apps : nook.barnesandnoble.com/u/nook-reading-app/379003593

Here's one site that just shows you what's currently available from a number of places:
christianfictionebooks.blogspot.com/

More sites with free books:

Gospel ebooks
gospelebooks.net/free-christian-ebooks

Free Books: If this link doesn't automatically show you a bunch, just click on the button at the top right that says, "show all".
www.freebooks.com/ebooks/?sort=title&order=desc&cat=christian

Biblesnet
www.biblesnet.com/ebooks.html

Crosspoints
www.cross-points.org/massive-list-of-free-christian-ebooks-for-amazon-kindle/

Internet Archive
archive.org/

Project Gutenberg
www.gutenberg.org/

Standard Ebooks
standardebooks.org/

Public Domain Newport Beach Library
www.newportbeachlibrary.org/ebranch/public-domain-ebooks


15 Best Sites for Free Public Domain Books
epubor.com/best-sites-for-public-domain-books.html

25 sites with free public domain books to download #freeebooks
https://bluesyemre.com/2019/01/06/25-sites-with-free-public-domain-books-to-download-freeebooks/

There's lots of other sites that offer free ebooks as well. Just do a search for free Christian ebooks and you'll find tons of places to get them from. I've noticed though that many of the other places duplicate what Amazon offers but they each usually have at least a few different ones as well.

You can also sign up for emails that will inform you daily of free or low price ebooks. Some will allow you to choose to be sent only "Christian" ones, others are more general and you can only choose "religious or inspirational". As always you have to be discerning because not everything labeled "Christian", is Christian.

Remember...... use discernment even when buying/reading fiction. God doesn't want us putting false notions about Him or His Word into our minds.
Enjoy and may God bless your reading!